Upcoming events:
14. – 17. 9.

Majesty Conference – Hotel DAP, Vitezne nam. 4, Prague 6
You are also invited to watch us live on Youtube.
For other services, please check the calendar. 
For Internation TV listings, visit this page to check the streeming times for CNL and TBN Africa.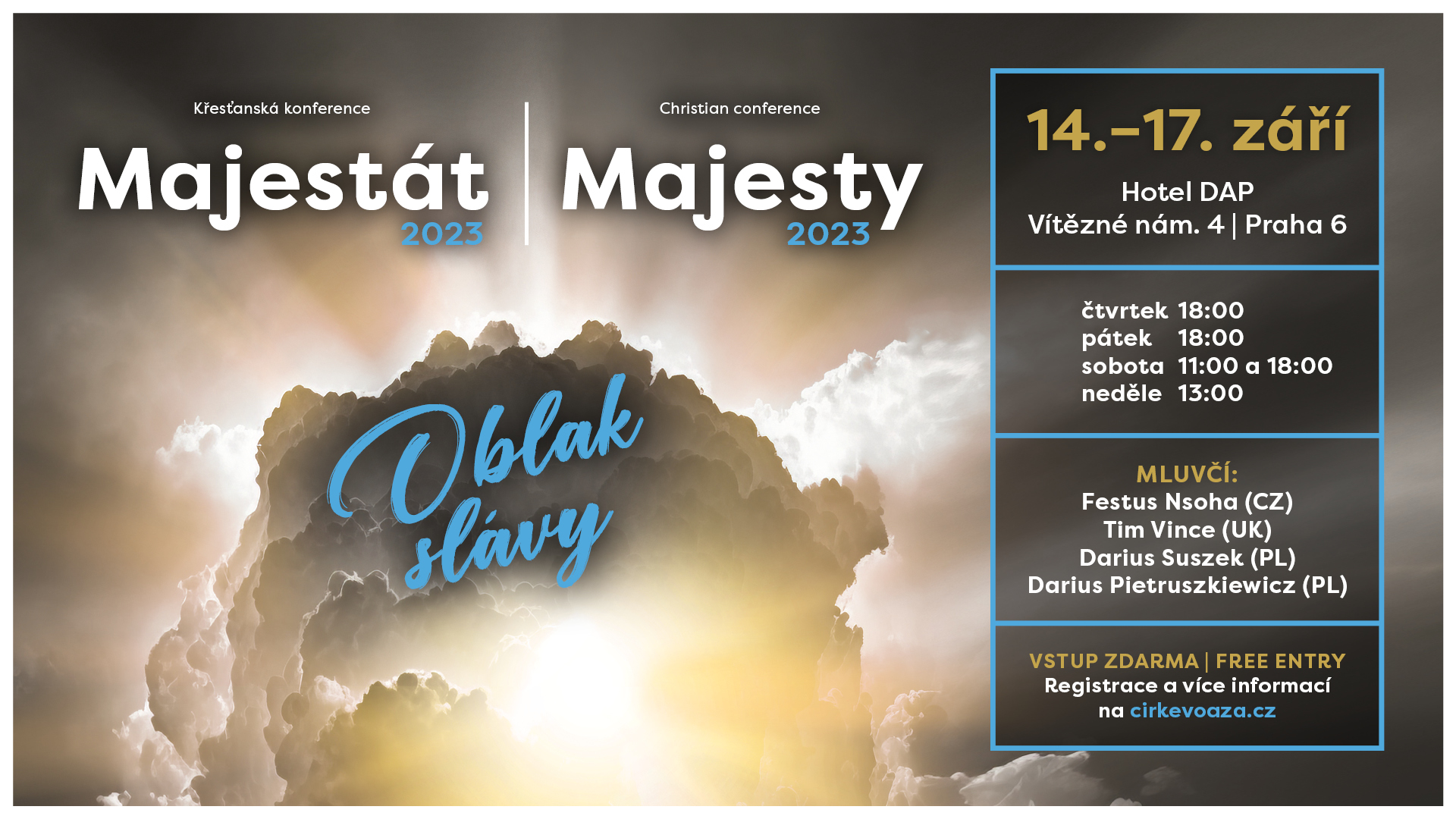 Check our calendar for upcoming events and services